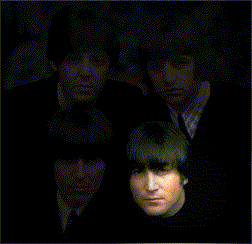 For The Fab Four
By DJ Konrad Useo
As I listen,
the Fabishness is clear.
As a musical act
they are not mere.
To a catalog that
calls again each new day,
We gyrate,twist & sway.
No way?
Way!
Paul! Yeah!
John! Yeah!
George! Yeah!
Ringo! Yeah!
Yeah yeah Yeah!
until sound halts completely.
We've all got blisters on our fingers.